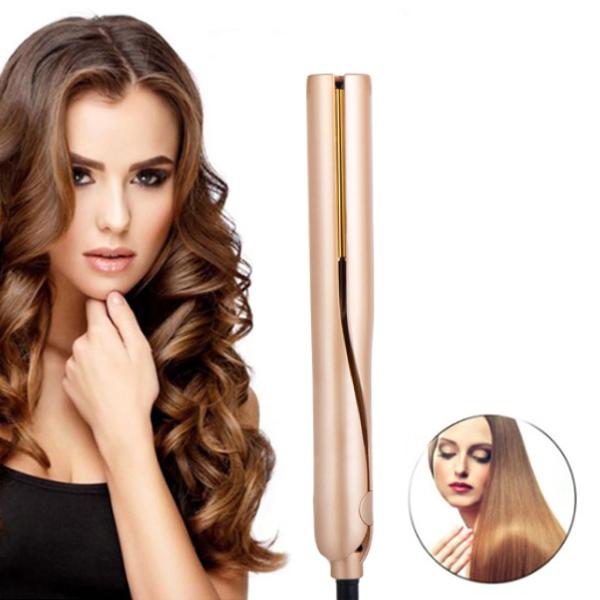 The highest quality professional hair iron to straighten or curl our hair at an incredibly affordable price!
The TWISTLINE PRO is a revolutionary hair iron that creates EVERY kind of curl, from loose waves to tight ringlets as well as straightens your hair.
Now you can create endless different hairstyles irrespective of your hair length or type, in just minutes!
And what makes it even more convenient….the curls can last up to 2-3 days!
Get that salon look for a fraction of the price! 
With this easy-to-use all-in-one iron, now even you can create professional curly and straight hairstyles at home, in comfort.  
Suitable for all hair type and hair length!
Going for that sunkissed look in loose bouncy beach waves or feeling retro in voluminous full-bodied curls? What about adding elegance and chic to your look by eliminating frizz and going dead straight …The possibilities are endless! 
The latest patent design!  
Combining PTC technology with concave and convex titanium plates, straightens hair more effortlessly, giving it a silky smooth texture as well as the ability to create more dynamic curls with a voluminous 3D effect.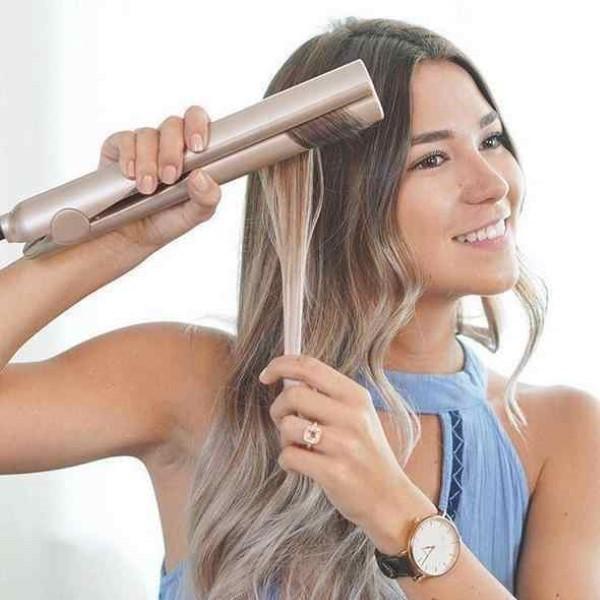 Want to create any style, curly or straight in minutes using just one simple tool? Then the TWISTLINE PRO is for you! 
Features:
– Fast heating PTC technology: heats up to 450 °F (230°C)  in 30 seconds

– Professional 3D concave & convex titanium plates 

– Anti Static ion generator to remove static electricity and helps smoothen hair from root to ends 

– 360 degree anti-tangle swivel cord and rotating design for easy use

– Anti-scalding tip design with temperature display 

– Automatic safety shutoff after 60 minutes 

– Digital temperature adjustment function ranging from 210 °F to 450 °F (100 °C to 230 °C) 

– Power : 40W Rated voltage: 110 to 240V
Susan.L. 42 years old.
Product Rating : 5.0 ⭐⭐⭐⭐⭐
I didn't know such a product existed! Beautifully designed, lightweight and easy to travel with.  My Twistline heats up quicker than any of my other hair irons.  I've been wanting to wear curls to work for so long but it's always been such a hassle until I tried this 2 in 1 which curls your hair so easily!  Due to the swivel cord and the shape of the plates, it makes curling so quick and easy! I've thrown out all of my other hair tools since discovering the Twistline as this one does job of all of them!! 
Anna.R. 38 years old. 
Product Rating : 5.0 ⭐⭐⭐⭐⭐
I have to be honest, if you're used to using your typical hair straightener, it's going to take a few tries to learn how the Twistline works so keep the instructions handy whilst you trial and error.  But once you get used to it, it's a miracle worker.  My hair is quite short and I'm still able to create soft, loose waves. Well-made, high quality product and would recommend it to every woman out there! Very very satisfied and not to mention, very fast shipping!  My Twistline arrived in less than a week!
Jane.T. 25 years old. 
Product Rating : 5.0 ⭐⭐⭐⭐⭐
I've bought a lot gimmicky hair products that claim the world so I was skeptical when I first came across the Twistline and since i'm on the road alot for work, I wanted something I could take with me that could both straighten and curl my hair without too much fussing around.  That's when I decided to give this all-in-one tool a go… Should have discovered it earlier! I'm in love with this genius little device and what's really cool is that if I set the temperature at maximum, my curls will stay in for a few days! Thanks Twistline for creating an amazing product. xo 
See it in action: